Environmental performance
Green office
Merinox group is committed to the sustainable development of communities in which we operate. Through a transparent effort to improve our overall environmental and social performance throughout the Merinox Group. Merinox will follow international standards to incorporate responsible business practice into daily operations. We care to protect our environment
Focus on energy.
We take encourage measures to reduce energy consumption in our company. This can be as simple as ensuring that the lights are turned off in areas that are not in use or that PC's, screens, copiers, peripherals etc. are switched off overnight or when not in use.
Solar panels.
Merinox can announce the installation of electricity-generating solar panels on our warehouse is finally completed. On Merinox path toward a clean energy future, solar power is an increasingly important building block. That's why we installed a 0.4 megawatt solar panel installation, on the roof of our warehouse, to cover up to 120% of our demand of electricity for our office and warehouse. it's a clear sign of our commitment to energy efficiency, from today we can fully power our energy use of our company with solar panel electricity. and the full project "is estimated to pay for itself in energy savings over the next eight years."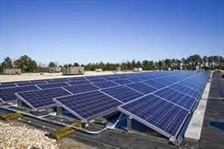 Merinox chooses sustainable lighting.
Energy efficient use of natural resources is an important part of the business philosophy of Merinox. Placing sustainable LED lighting in the office and warehouse in Alblasserdam closes completely with this. In total, 532 fluorescent tubes are replaced by energy efficient LED tubes. A major investment which, however, has already earned back in a few years by the savings of about 50% on energy consumption. An economical investment, who are also better for the environment.

Rechargeable batteries.
We stopped using standard alkaline batteries with contain zinc, cadmium and manganese chemistry with are very bad for nature. We replaced them for more environmental friendly rechargeable batteries of latest technology, who can be used up to 1000 times. They do not contain cadmium anymore and therefore it is safer for the environment. All batteries contain corrosive materials and heavy metals, even rechargeable ones. The fewer batteries produced and used, the fewer need to be manufactured. Since we won't be throwing away all those single-use batteries, they won't end up in landfills or fill up your recycle bin nearly as quickly.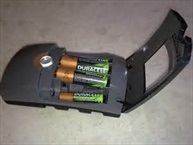 Paperless office.
Reducing waste at the source, Merinox print as less as possible, we store most of our document on our main computer or in the cloud to gain efficiencies & reduce costs and when paperwork's are needed we are using two-sided copying.
Cartridges.
All our toner ink cartridges of our printers and copy machines, are collected and recycled
Paper recycling.
Merinox successfully installed an office paper recycling system, it was relatively easy to implement employee participation and source separation of materials, recycling bins must stay clean and free from non-paper contaminants and can provide result both in cost reduction and in demonstrating our company's commitment to environmental responsible practices. These days, recycling of all office and workplace papers, represents a minimum, baseline environmental commitment for our company.

Charging point for electric cars
Merinox has electric charging stations so that its employees can drive on the road in an environmentally conscious manner.